Kate Stewart is back for Series 9! - Doctor Who
In addition to her return in Season 9's opening two-parter, a new video confirms that Redgrave will be back again as Kate Stewart in Episode 7 and Episode 8.
The writer(s) of the two episodes – which may just be "linked", rather than a two-parter – have not yet been announced, but it seems likely that UNIT will be involved in the story.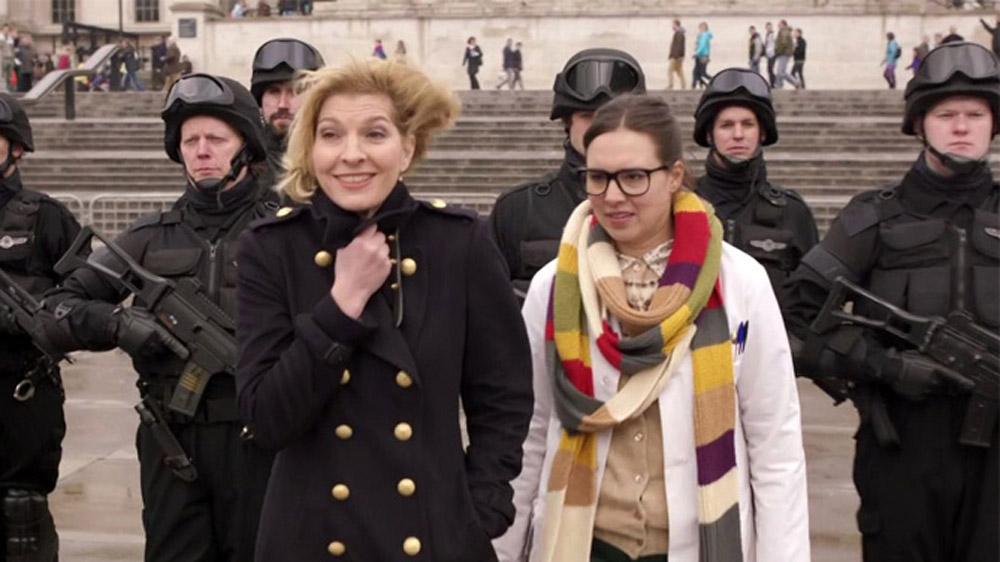 Redgrave told the BBC: "I'm here for the readthrough of Episode 7 and 8. I'm here in Cardiff and really, really happy and thrilled because Kate Stewart is back."
Filming of the two episodes is expected to begin shortly.
The actress has played UNIT's Chief Scientific Officer – the daughter of classic character Alistair Gordon Lethbridge-Stewart – since 2012 in 'The Power of Three', 'The Day of the Doctor' and 'Death in Heaven'.
Thanks to Cultbox