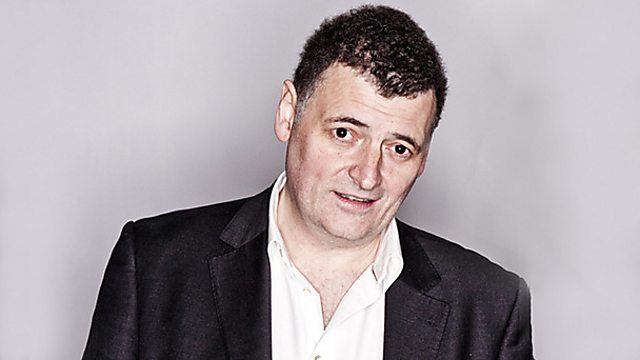 The British Academy of Film and Television Arts in Wales, BAFTA Cymru, has today announced a special Doctor Who screening event in New York, USA, on Thursday 14 May to celebrate 10 years since Doctor Who was revived and went into production at BBC Wales.

The event, hosted in partnership with BAFTA New York, Cardiff Business Council and BBC America, will offer 220 industry guests a big-screen showing of recent episode Listen, starring Peter Capaldi as the Twelfth Doctor.

The screening will be followed by a Q&A with showrunner and writer Steven Moffat.

Hannah Raybould, Director of BAFTA Cymru, said: "We are very excited to be co-hosting this celebratory event in New York, which will be an opportunity to showcase the talent, skills, locations and innovation of the Welsh creative industries talent working on the Doctor Who series in Wales.

"With millions of fans around the world, and significant viewing figures in the US on BBC America, we felt the 10 year anniversary was a great occasion to toast the team behind the franchise, and offer US industry practitioners an insight into the way the series has developed, as well as an overview of the creative industries sector in Wales."

Charles Tremayne, Chairman BAFTA New York, said: "Doctor Who is such an iconic part of British television culture that it's always a privilege to celebrate its enduring success here in New York. The last 10 years since the re-launch in Cardiff have been among the most memorable of its many years on air. Apart from some great backstage stories, it will be great to hear from Steven how they keep Doctor Who so fresh and part of the zeitgeist around the world."

Steven Moffat said: "I loved Doctor Who on screen, long before I ever worked on it, just as I loved New York in the movies long before I ever got to go there. It will be a pleasure to combine both fantasies."
Doctor Who is a significant part of British popular culture, and elsewhere it has become a cult television favourite. The show has influenced generations of British television professionals, many of whom grew up watching the series. The programme originally ran from 1963 to 1989 and was re-launched by BBC Wales in 2005 with Russell T Davies as showrunner and head writer for the first five years of its revival, alongside Julie Gardner as BBC Wales Head of Drama at that time. The first series of the 21st century, featuring Christopher Eccleston in the lead role, was filmed in and around Cardiff, with the South Wales area doubling for a number of other locations including London.

Doctor Who also spawned spin-offs in multiple media, including Torchwood (2006–11) and The Sarah Jane Adventures (2007–11), both created by Russell T Davies; K-9 (2009–10); and a single pilot episode of K-9 and Company (1981). The series is widely recognised as a key catalyst for the boom in drama made in Wales.

The event, which will take place in New York, USA, on 14 May, will be one of 60 events BAFTA Cymru will be hosting in 2015 as part of its year-round programme of screenings and learning events.