YEAR TWO #5




ON SALE NOW!
The time-travelling thrills continue in on the streets of London! In this month's issue: the Twelfth Doctor and Clara are knee-deep in zombies and ashes (a sure sign of the apocalypse) and the Eleventh Doctor and his companions have to face a Cyberman army controlled by the Entity!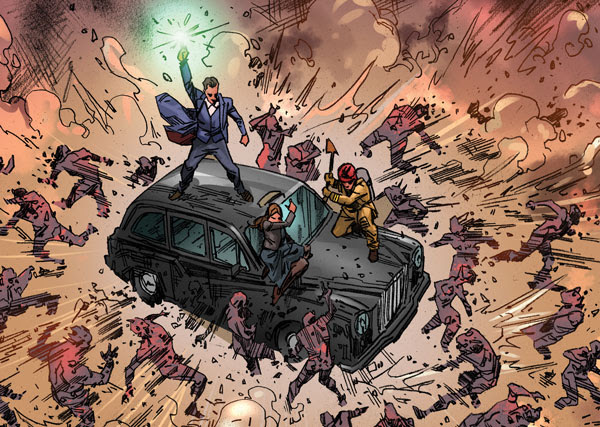 THE HYPERION EMPIRE
The Hyperions are burning up! And they're planning on taking our planet with them... Can Clara and the Doctor, alongside their new friend, Fireman Sam, stop the complete destruction on what remains of the human race?
CONVERSION
Jones is lost within the Entity. The Tardis is sulking. And the Doctor is all out of ideas... Together with Constantine Augustus (don't ask) they have to face an unstoppable army... An army that can use your deepest desires and turn them against you...